On Saturday December 11th catch us vending at the Chicago Metal Fair~20+bands, artists & distros vending+live DJ / VJ~NO COVER~WIN METAL TIX & more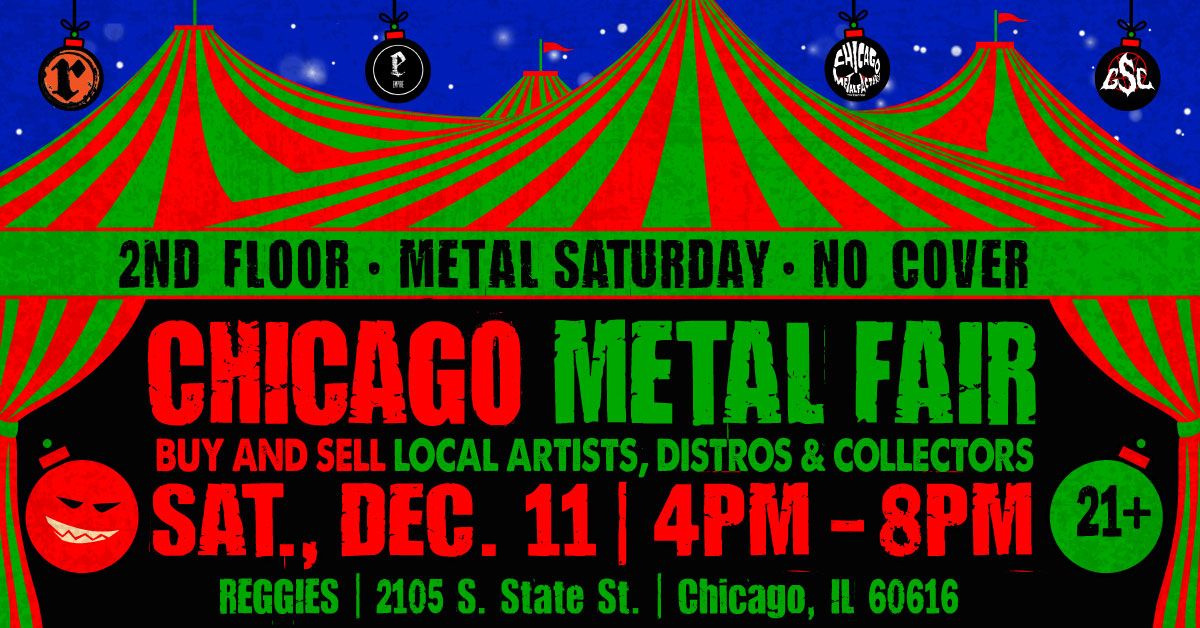 DO SOME SHOPPING FOR OTHERS AND YOURSELF 
THE CHICAGO METAL FAIR – Rodney from theCMF hosts & spins along side Gravesite Chicago with vending from Chicagoland Artists, distros, collectors and area music fans. 
The bands vending will also have their music and/or videos featured during the event. 
BUY MERCH & GET RAFFLE TICKETS TO WIN MERCH, CONCERT TIX AND REGGIES BUCKS 
WIN TICKETS TO: 
Holiday Of Horror 
Saturday 12/18 @ Reggies 
Forever Deaf Fest III 
Saturday 12/11 @ Beat Kitchen 
FIT FOR AN AUTOPSY 
Friday 1/7 @ Reggies 
CATTLE DECAPITATION 
Wednesday 2/2 @ The Forge 
OBITUARY, MUNICIPAL WASTE 
Tuesday 2/15 @ The Forge 
NILE, INCANTATION 
Tuesday 2/26 @ The Forge 
Vendors include WITHOUT WAVES, CARDIAC ARREST, INNER DECAY, MIND MELT, VICIOUS ATTACK, WHUT?, WITHERING SOUL, CELESTIAL SERPENT, GYPSY REBEL CUSTOM DESIGNS, LUNA IN SANGUINEM, THE METAL DELI, NATURES BLING, LURID, SEWER RAT, RESISTANCE HQ PUBLISHING, NOVEMBERS DOOM, MORBID MEMENTOS, FIERCE ATMOSPHERES, NUCLEUS & more 
The second floor is a large space with chill lighting and a great stereo and video system plus a full bar and plenty of seating with table service for food and drinks. 
It is just past the Reggies Box office, so stop there to buy some Reggies concert tickets without any service fees. 
CHICAGO METAL FAIR w/ DJ'S – 4PM TO 8PM – NO COVER – 2ND FLOOR – 21+ 
GET INVOLVED – e-mail info@theCMF.com to become a part of an upcoming Chicago Metal Fair vending and listening event and the promotions or just show up with your new music, but you must reach out in advance for a free merch table as space is limited. 
If your band has new music coming up e-mail info@theCMF.com about setting up a listening event w/ vending at The Chicago Metal Fair. 
Reggies 
2105 S. State Street in Chicago 
more info: 
https://www.reggieslive.com/show/chicago-metal-fair-4/
Followed up by our last show of 2021on Wednesday December 15th at Cobra Lounge for 
BUSHIDO CODE / WHUT? / FURTHEST FROM THE LIGHT / BREAK THE CYCLE / INTO THE SILO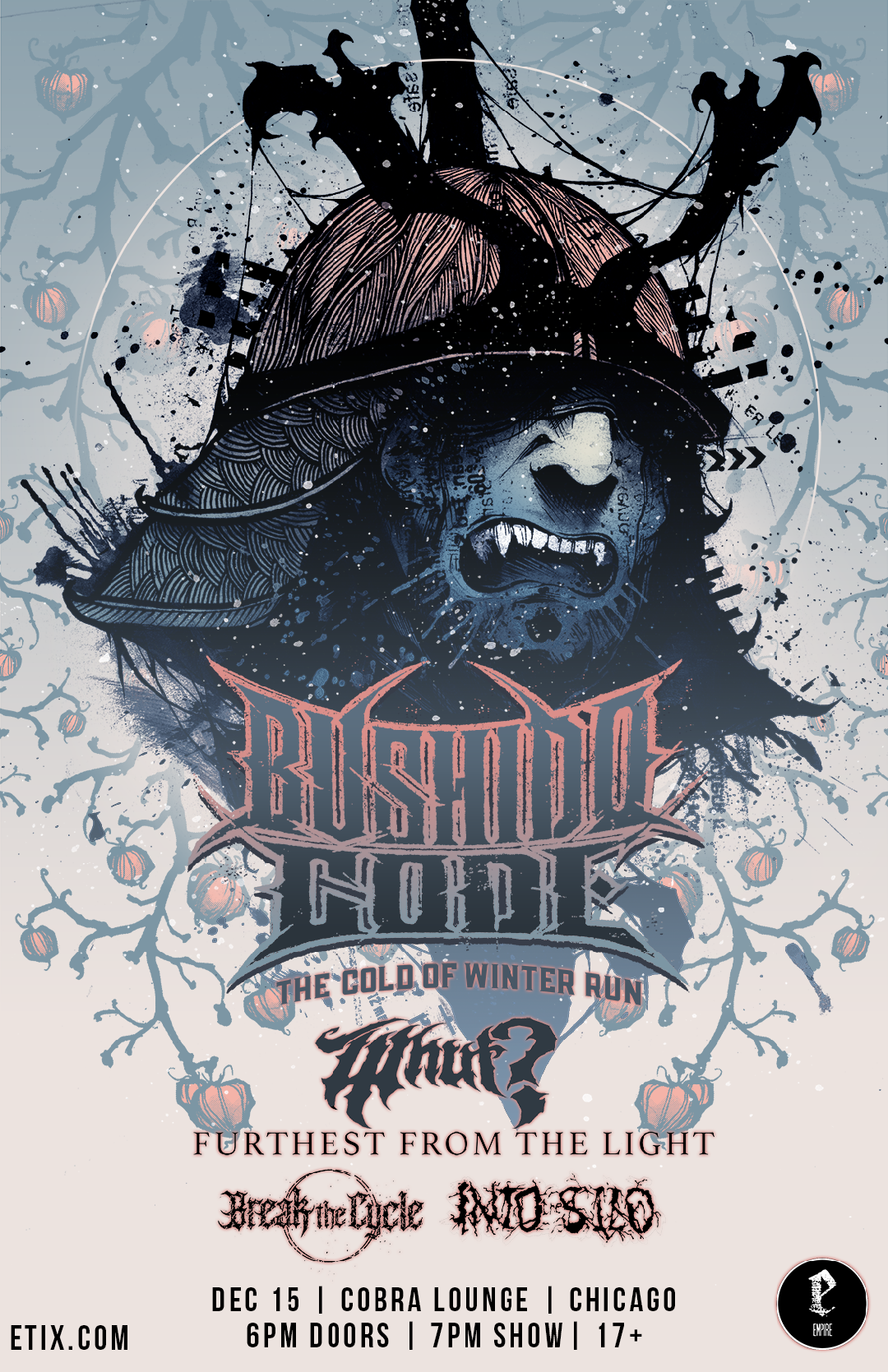 Empire Productions presents... 
Bushido Code 
WHUT? 
Furthest From The Light 
Break The Cycle 
Into The Silo 
235 N Ashland Ave 
Chicago, IL. 60607 
17+ 
6PM Doors / 7PM Show 
Proof of vaccination or negative test within 72 hours required for entry.