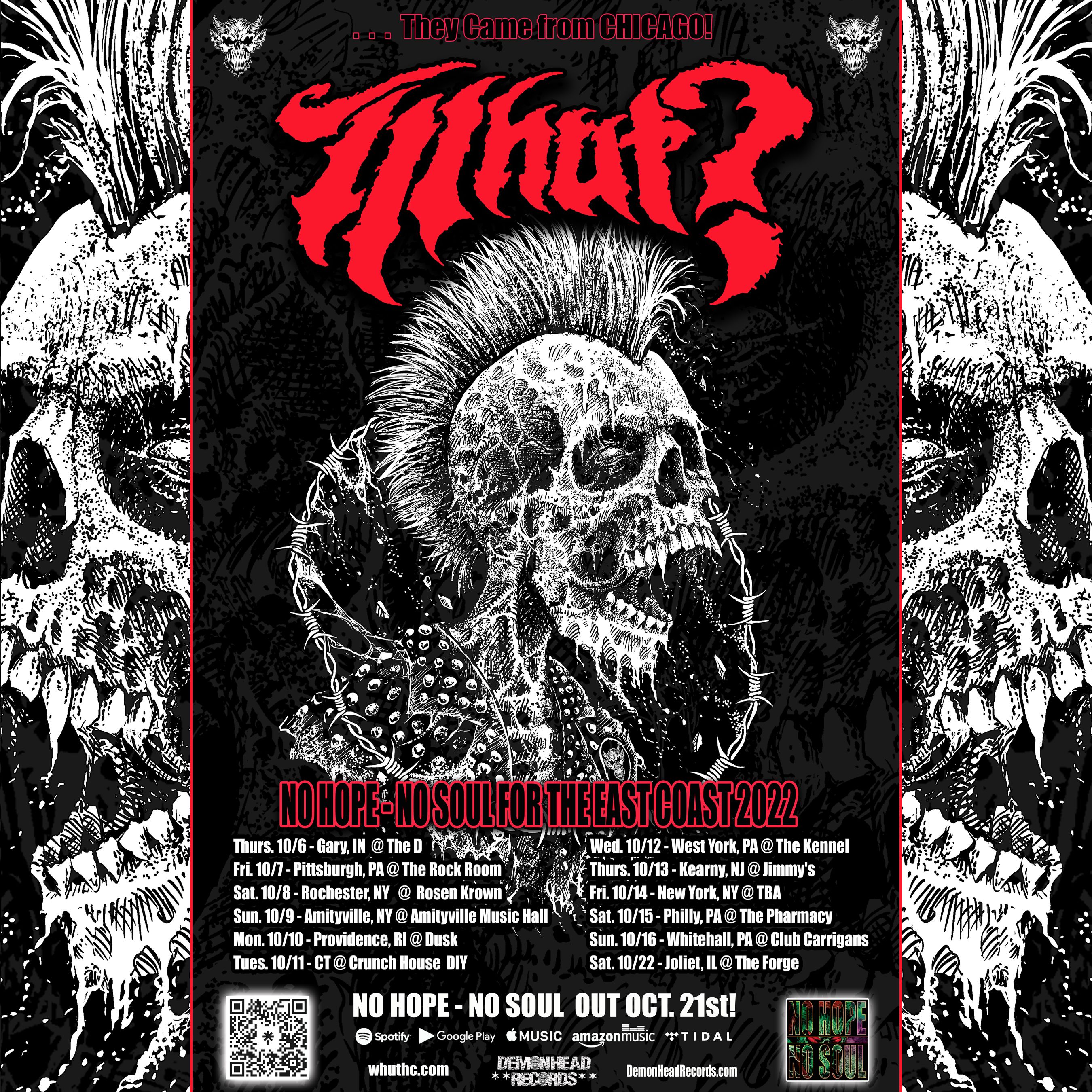 In celebrating the "NO HOPE - NO SOUL" release, WHUT? is heading out on the road this October for our first East Coast tour in 3 years. 
Keep up to date on all the tour dates and ticket links at WHUThc.com/tour 
We hope to see everyone at one of the upcoming shows! 
Sat. 9/24 - Chicago, IL @ Live Wire ( 20th Anniversary Show) 
Thurs. 10/6 - Gary, IN  @ The D     
Fri. 10/7 - Pittsburgh, PA @ The Rock Room 
Sat. 10/8 - Rochester, NY   @  Rosen Krown 
Sun. 10/9 - Amityville, NY @ Amityville Music Hall 
Mon. 10/10 - Providence, RI @ Dusk 
Tues. 10/11 - CT @ Crunch House DIY 
Wed. 10/12 - West York, PA @ The Kennel 
Thurs. 10/13 - Kearny, NJ @ Jimmy's 
Fri. 10/14 - NY, NY @ TBA 
Sat. 10/15 - Philly, PA @ The Pharmacy 
Sun. 10/16 - Whitehall, PA @ Club Carrigans 
Fri. 10/21 - "NO HOPE - NO SOUL" Drops 
Sat. 10/22 - Joliet, IL @ The Forge  (Album Release Show)